Film photography deserves metadata.
Cassette Nest is an easy and fun way to build a lifelong archive of metadata about your film photography.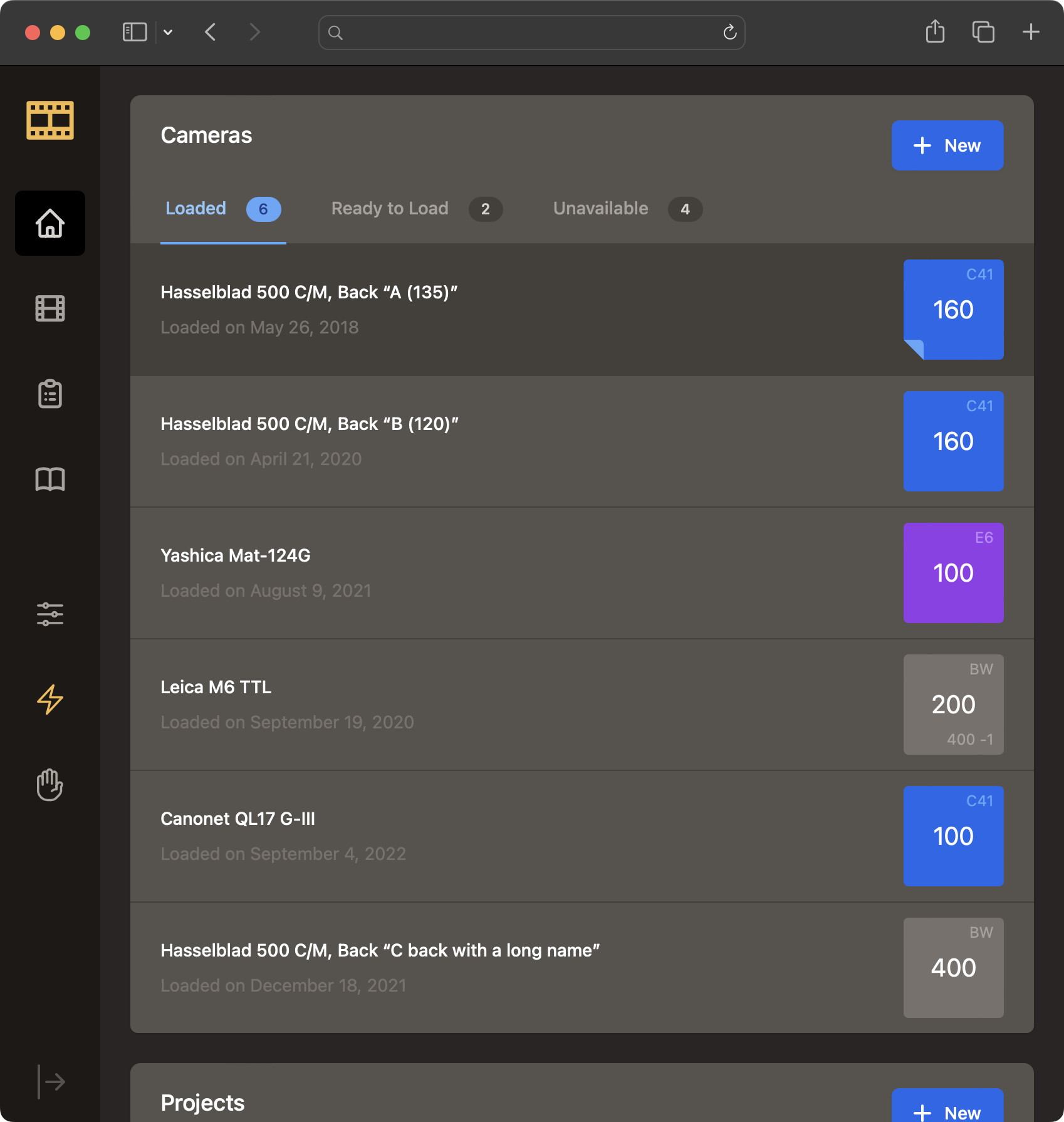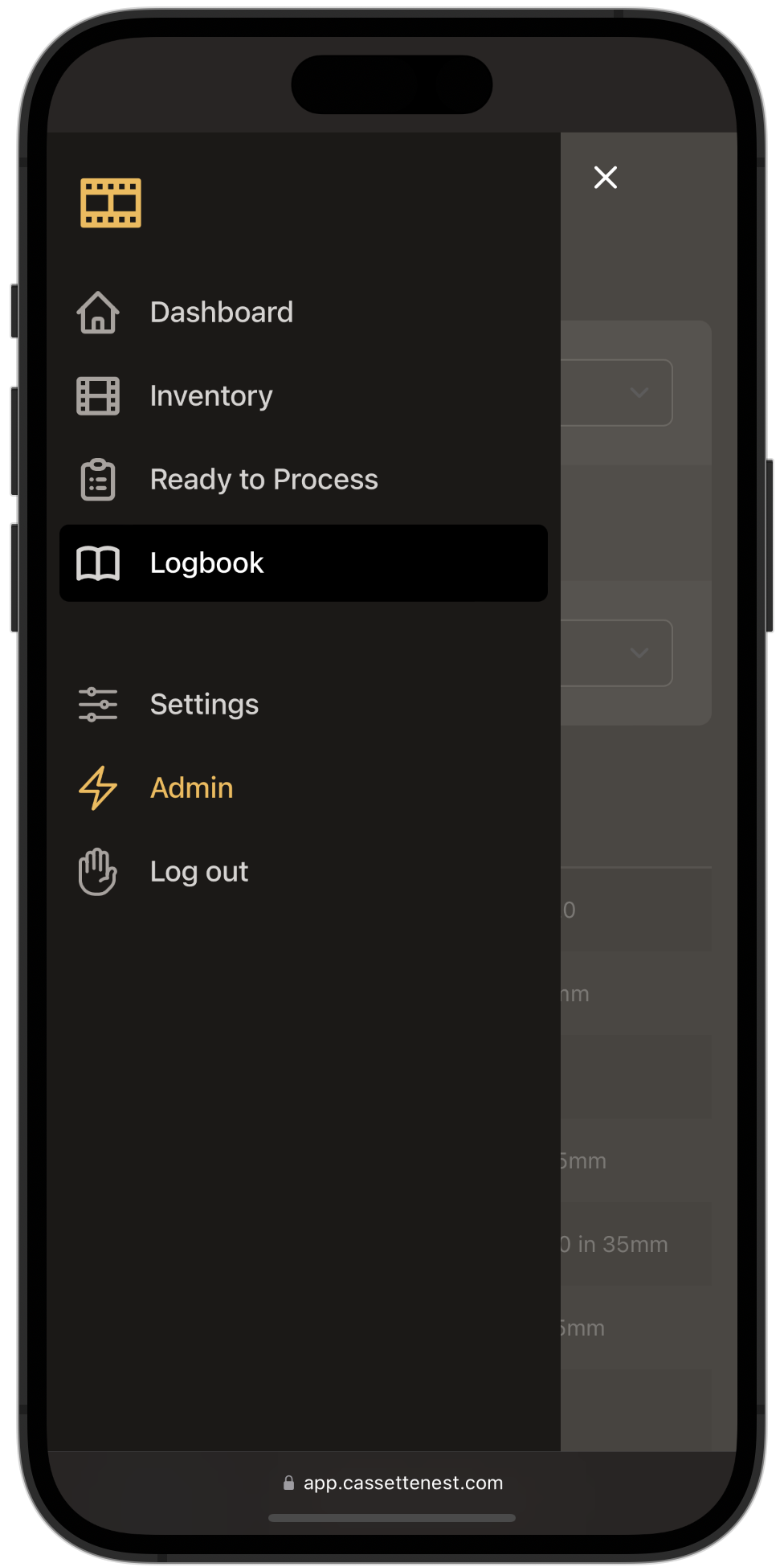 Thoughts from the film community
If you still like film photography and want a great way to keep track of it, get on this
Daniel Warshaw
Wow this looks very promising!
Its a great tool, made me pay attention to my settings more and discover things about my own faults in photography. And just for going back and remembering what body+glass+film combo i had for a shot i like is great!
Martti Nirhamo
An app that keeps track of my film inventory, film loaded in my cameras, and keeps shot/roll notes? Awesome. To have it built by someone who loves building the app as much as they love photography? That's the winner. Film photographers, check out @cassettenest by @trey.
Take the complexity out of shooting film.
Now you can easily answer these questions…
What film do I have?

See at a glance all the film you have. Easily filter by format (35mm, 120), type (color negative, black and white, slide), or any combination thereof.

What do I need to get processed?

Placing an order for processing can be tedious. Remove that complexity from your workflow!

What's loaded right now?

The Dashboard shows your currently loaded cameras (including what they have in them!), your cameras that are ready to be loaded, and any current projects.

How many rolls did I shoot last year?

See all the film you've shot and, if you want, even filter by year!